Environment awareness, health and safety
Titanos Group has always prioritized environmental protection, occupational health, and production safety. This is reflected in our sustainable development strategy. Through the implementation of systematic, professional, and efficient HSE management, we have constructed a safe, environmentally friendly, resource conservation-oriented business and have therefore achieved a harmonious development of both the company and the environment.
Ecological and environmental protection:Titanos Group makes every effort to build a resource-saving, environmentally friendly business by developing and implementing environment protection and energy saving technologies. The company strives to meet the international standards in environmental protection and reduction of resource consumption.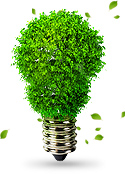 Occupational health and safety in production:Titanos Group emphasizes the "safety first, prevention first, comprehensive management" approach, and implements an effective accountability structure for maintaining security and safety at every level to ensure both the staff and production safety.
Response to climate change:Global climate changes have had a significant impact on the world, and have been a subject of concern for the international community. In response to this, we promote the development of the chemical industry in a proactive attitude in an effort to foster a recycling economy and to reduce the impact on climates.