Company Introduction:
The Titanos Group, founded in 1989, specializes in the sales and servicing of chemical inorganic powder materials. With the production of Titanium Dioxide (otherwise known as the "King of White Pigment") as our core competency, and in conjunction with our other lines of high quality products such as barium sulfate, lithopone, calcium carbonate, kaolin, API and other fine powder products, the Titanos Group is poised to become the world's leading provider of chemical raw materials. Based upon a thorough understanding of the development and needs of the chemical industry, the Titanos group has developed products such as metal aluminum pigments, anticorrosive paint and chlorinated polypropylene resin, which have serviced the global coating, ink-printing, plastics, and masterbatch industries for over 10 years. With over two decades of commitment to mandate the "Titanos Expertise, Quality, and Service", the Titanos Group has evolved into the largest distribution channel and service provider of Titanium Dioxide in China, and commands significant market recognition and market shares in the industry.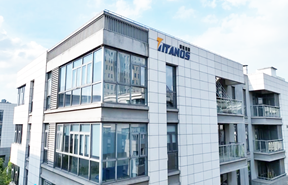 The Titanos Group is headquartered in the Shanghai Oasis International Business Plaza in the Putuo District, and is the parent of 10 wholly owned and holding subsidiaries, including the Shanghai Titanos Industry Co. Ltd., the Shanghai Hyychem Co. Ltd., the Shanghai Titanium Source Industry & Trade Co. Ltd., the Shanghai Xinli Titanium Chemical Technology Co. Ltd. The Guangzhou Titanos Industrial Ltd., the Xiamen Titanos Industry Co. Ltd., the Hangzhou Titanos Industry Co. Ltd., Titanos (Hong Kong) Limited, Titanos (Malaysia) Limited, and the Beijing Titanos Northern Chemical Co. Ltd. The Group's international presence extends to our 4 representative offices located in Cleveland, Ohio, USA; Hamburg, Germany; Milan, Italy; and New Delhi, India. Within China, we have 5 representative offices strategically located in Chongqing, Qingdao, Yuyao, Dongguan, and Foshan. In 2010, the Titanos Group established a "Titanos Research and Development Center" in Shanghai's Qingpu district to enhance its core mandate and vision of fostering continuous technological innovation and promoting quality professional services. In 2011, the Titanos group, in collaboration with the prestigious Shanghai Jiao Tong University, established the "Shanghai Jiaotong University-Titanos Industry New Materials United Research Center" to further reinforce our commitment to innovation as well as reaffirming our drive to combine production, education, and research into the Group's long-term strategy.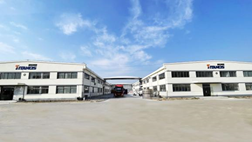 Building on over 20 years of operations and expertise, the Titanos Group is well equipped and uniquely positioned to deliver our superior products and services from the Shanghai headquarter to the rest of the world, spanning the reach across all continents. With our current exports to Asia,
America, Europe, Oceania and Africa, the Titanos Group has already established stable and long term strategic relationships with numerous Fortune 500 companies. In 2011, annual sales of the Titanos Group have exceeded one billion Chinese Yuan. Propelled by our product innovation, provision of high quality services, and effective sales channels, Titanos' sales is forecasted to expand at an increasingly steady and rapid pace.